We recognize that all our patients are unique and deserve to receive dental care that reflects their individual needs. Our experienced and talented dental team is committed to working with you and your family to create a comfortable, stress-free, and rewarding dental experience every time you visit our practice.
We are pleased to welcome you and your family, and we look forward to working with you.
---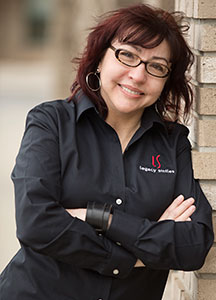 Lisa
Patient Services Coordinator
Lisa's career in dentistry began in 2004 as Dr. Stuart's patient services coordinator. Throughout her time at Legacy Smiles, she has taken several courses and seminars to stay at the forefront of dental insurance coding and billing, patient communications, and HIPAA. She is here to help you find appointments that work for you, answer questions you have about your treatment, help you navigate insurance, and give you your options for financing plans. She is willing to do what it takes for you to have a great experience!
Lisa and her husband Kurt own Model Avionics, a drone-based geo-mapping and aerial photography business. They have a daughter Eden and a son-in-law Dusty. They also have two dogs and a naughty Moluccan Cockatoo! In her free time, she's learning how to play the accordion!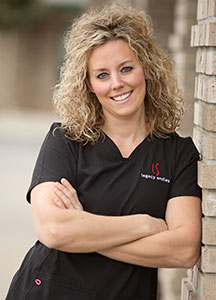 BreAnn
Registered Dental Hygienist
BreAnn has been with Legacy Smiles since 2012 and has more than 15 years of experience in dentistry. She received both her certified dental assisting certification and her registered dental hygienist license from the North Dakota State College of Science. She is licensed in anesthesia and is a member of the Montana Dental Hygienist Association. She was presented with the Community Leadership Award from the MDHA.
BreAnn's favorite parts of her job include one-on-one interactions with patients, developing relationships with them, and helping them learn about their dental and overall health needs. Her goal is to be a calming, hopeful light to a fearful, nervous patient.
Outside, BreAnn loves spending time with her incredible husband and twin daughters, and enjoying the beautiful and spacious outdoors Montana is famous for. They love to ski, boat, wake board, mountain bike, and explore all that Montana has to offer. BreAnn also loves to run, so you may see her pushing a doublewide stroller down the street! Scrapbooking and volunteering at church are also highs on her list!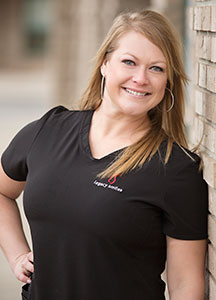 Peggy
Dental Assistant
Peggy, or "Pegs" as we like to call her, handles many things pertaining to our patients' care. Nothing is more important than making patients feel comfortable before, during, and after their procedures. She loves building relationships with patients while helping them keep their teeth beautiful with preventive dentistry. Peggy started at Legacy Smiles in 2015, whn she brought with her 16 years of experience in dental assisting. She enjoys working with our team, not only because we provide quality dentistry, but also because we have fun doing it!
Peggy and her husband met in high school and both attended MSUB College. They have a daughter, a son, and two dogs. As a family, they have traveled to Hawaii, Colorado, Arizona, and Mexico, and love the outdoors, camping, hunting and fishing. Peggy likes to snowboard and spend time with family and friends. She is also involved with a nonprofit organization, Zaria's Pink Ladiez.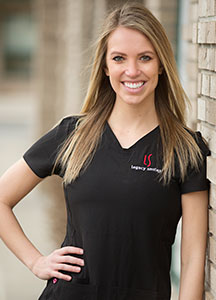 Lauren
Registered Dental Hygienist
Lauren earned her associate's degree in dental hygiene from Sheridan College and her bachelor's degree in dental hygiene from the University of Wyoming. She started with Legacy Smiles in 2016. As a dental hygienist, Lauren's number-one goal is to provide preventive care in the form of patient education, cleanings, and periodontal evaluations and treatment. She enjoys getting to know her patients on a personal level while at the same time helping them improve their oral and overall health. She is a great part of our team who goes the extra mile to give her patients a positive experience while providing the highest quality of work!
Lauren and her husband Justin love taking in all that Montana has to offer. They spend most of their free time outdoors with friends and family. Lauren grew up on a cattle ranch outside of Custer, so many of her weekends are spent there helping her parents. Lauren loves living in Billings and getting to know all of her patients from here and the surrounding communities.